Planting Slopes with Seed Balls
This year we are thrilled to be working with Pony Power, a non-profit organization that gives special needs children and adults the opportunity to ride, care for, and interact with horses. Our work with Pony Power is focused on a master plan that will integrate a new property into their farm and program center. The master plan will create a safer entrance, add productive gardens and a sensory riding trail, and include green infrastructure for stormwater management. In addition to the site planning work, we've enjoyed learning about Pony Power's diverse educational programming and holistic teaching approach.
Below is an excerpt from a blog post about recent activities at the Pony Power summer camp that included implementing our suggestion to use home-made seed balls on steep woodland edges. The seed balls, or seed bombs, are mixtures of clay and compost that each contain a few native seeds. The balls are tossed into the woodland edge, where they will germinate after a rainfall. The established plants will help to protect the sandy soils along the forested banks, as well as enhance the local pollinator habitat.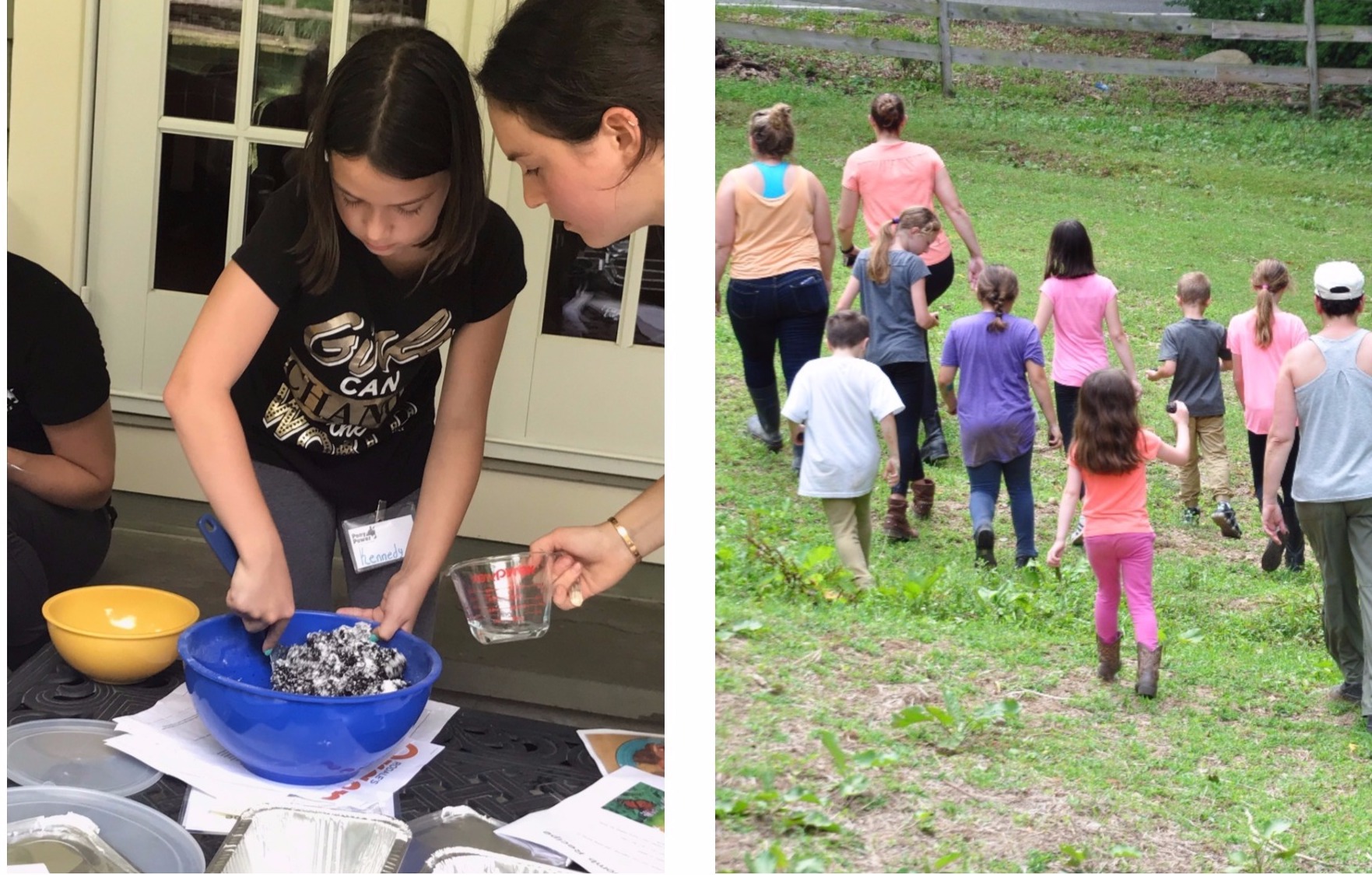 "Summer is officially here at Pony Power! Week one of Operation Pony Power was a great success with a host of different volunteers and excited riders joining us. With riding exercises each morning, followed by farm education and activities, our first week provided these stellar children of active duty military personnel and veterans with some real summer fun and support.
The week focused on tending to the environment. We learned about the restoration of native plants, and how to best live among all our critters—humans, horses, bees, and more. We planted pollinators around the new barn and made "seed bombs" to throw in our most environmentally compromised regions of the property."