We employ a wide range of in-house technical services. From pre-purchase land assessments and soil test interpretations to permitting support and renderings, we match the most efficient tools to your project needs.
 Mapping
---
GIS: We use Geographic Information Systems (GIS) to inform land planning and management decisions based on features like topography, land cover, waterways, and ecological communities. GIS is helpful for large-scale regional projects, conservation planning for farms and communities, and site assessments for homeowners.
Topographic Survey: Mapping the land's surface is essential for understanding how elevation, slope, microclimate, and other site constraints and opportunities inform design and planning decisions.
CAD Drafting: We import GIS data and topographic surveys into CAD to create base maps for land assessment and design plans. CAD is also useful for rendering hand-drawn sketches into professional drawings that can be used as construction documents.
 Inventory & Analysis
---
Solar Assessment: We measure sun and shade patterns to site passive solar structures and pv arrays, and to map microclimates for planting designs.
Soil Testing: We use soil data, soil labs, and on-site tests to determine soil structure, fertility, chemistry, percolation rate, and more. The information derived from these tests helps us to determine suitable uses for agriculture, locations for structures, and possibilities for remediation and restoration.
Ecological Assessment: By identifying individual species, plant communities, and vegetative patterns in the landscape, we can deduce essential characteristics and dynamics of an ecosystem, and assess the impact of intended uses.
 Permitting & Grants
---
USDA/NRCS and MDAR Technical Service: RDG is a certified Technical Service Provider with USDA, NRCS, and MDAR. Grants and matching funds are available for farmers to hire RDG for broad-scale conservation, regenerative agriculture, and agroforestry plans, or detailed designs for water conveyance, windbreaks, and productive buffers.
Environmental Permitting: Many projects, especially those near wetlands and waterways, need to obtain permits. RDG can help landowners and contractors navigate the permitting process. We provide recommendations for reducing environmental impacts to get local and state approval, and for restoring lands that are overseen by a local conservation committee or a state agency.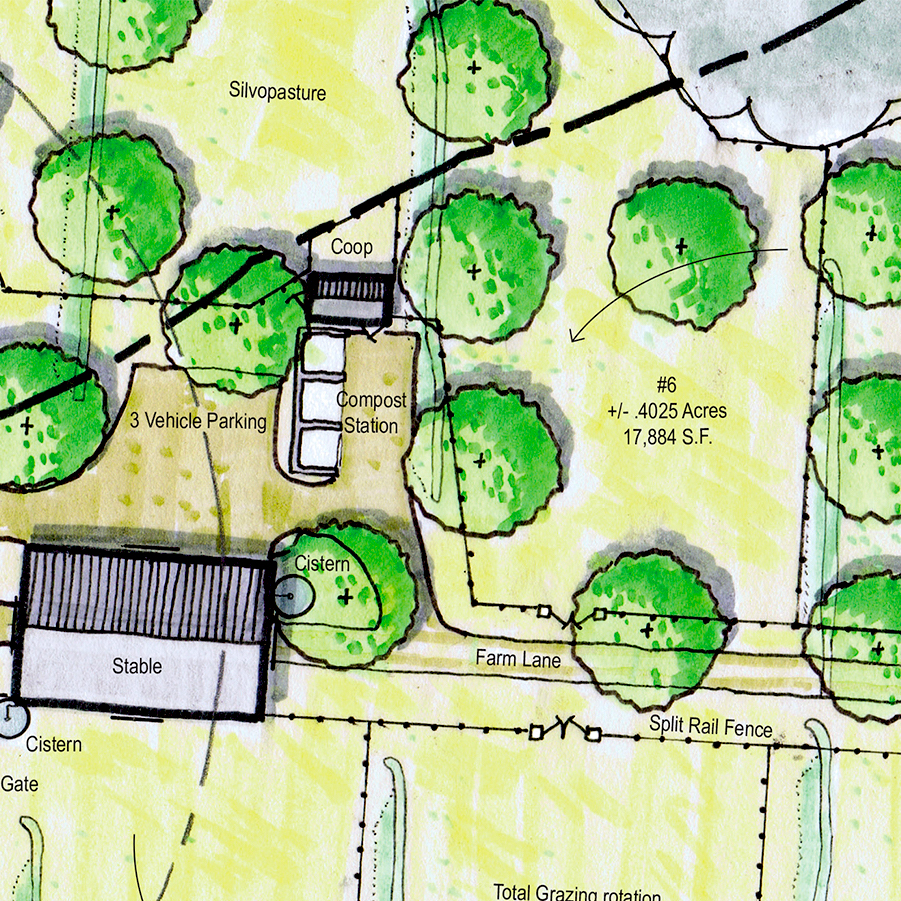 Graphic Production & Support
---
Graphic Design: We design engaging documents that convey complex information in a clear and accessible way. They can be as elaborate as a multi-chapter book, or as simple as a poster announcing an event.
Illustrations, Renderings, Drawings: We use hand-drawing, digital rendering, and hybrid methods to produce imagery that clearly communicates a wide range of design solutions.
CAD: We can translate your hand-drawn design sketches into precise digital drawings, annotated exactly as needed, whether for a homeowner's DIY project or a contractor's bid-ready construction document.