We offer a range of consultation services that help you better understand your site. From a quick review to a detailed assessment, we can help you identify goals, opportunities, and design solutions for site-specific challenges.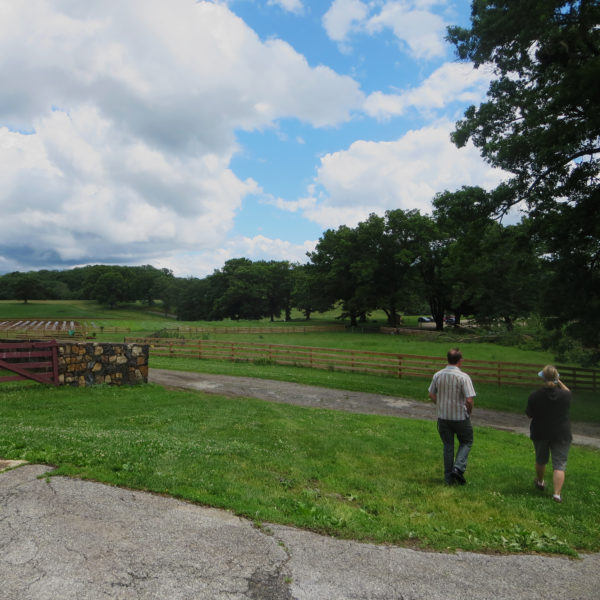 Site Walk
---
By walking and observing your site, we can quickly evaluate the possibilities and constraints of the land. Depending on your goals, this review can help you determine the land's suitability for purchase, development, restoration, farming, and beyond. The site walk is a good starting place for you to meet our designers and learn about our design process.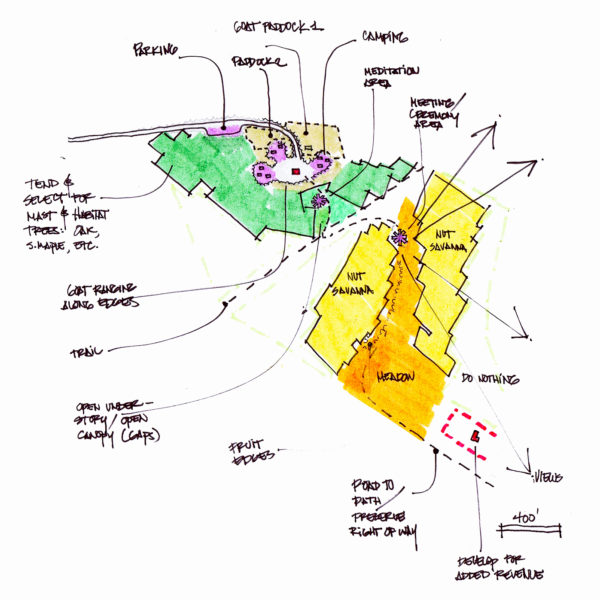 One-Day Design
---
We will spend the day with you on site to observe and document the land's conditions, in order to provide you with design ideas and stewardship strategies. At the end of the day you will have sketches, notes, and a map in hand.
 Rapid Assessment
---
More in-depth than a one-day design, a rapid assessment gives you an understanding of the site's conditions, as well as recommendations for developing and stewarding the property. We will create a portfolio of materials about the site for you, including descriptions of the land's features, articulated goals and aspirations, sketches, diagrams, orthographic maps with relevant GIS data layers, and information resources for further reading.