Our consultation services help you better understand your site. From a quick review to a detailed assessment, we help you clarify goals, identify opportunities, and develop a clear roadmap forward.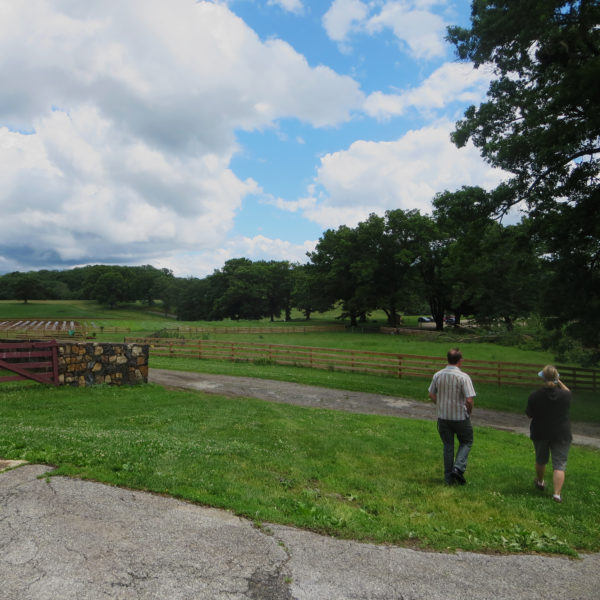 Site Walk
---
Most of our projects begin with a site walk. By walking and observing your site with you, we can quickly evaluate the possibilities and limits of the land. Depending on your goals, this review can help you determine the land's suitability for purchase, development, habitat restoration, agriculture, and beyond. Site walks typically take 2-3 hours and are a great opportunity to learn more about our design process and services.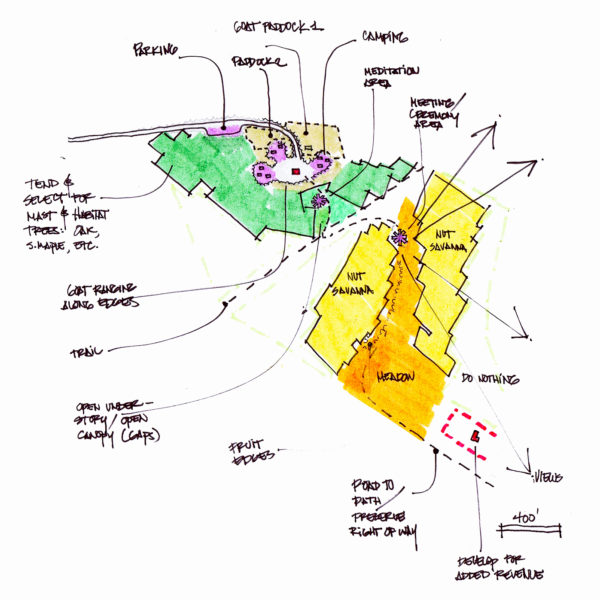 One-Day Design
---
A One-Day Design Consultation can help you dig into a specific and immediate design challenge or get a jumpstart on a longer-term, phased project. Our team will spend 6-7 hours on site to observe and document the land's conditions, interview stakeholders, and discuss design ideas and stewardship strategies. We follow up with a portfolio of relevant materials including maps, sketches, photo, notes, and recommendations for moving forward.